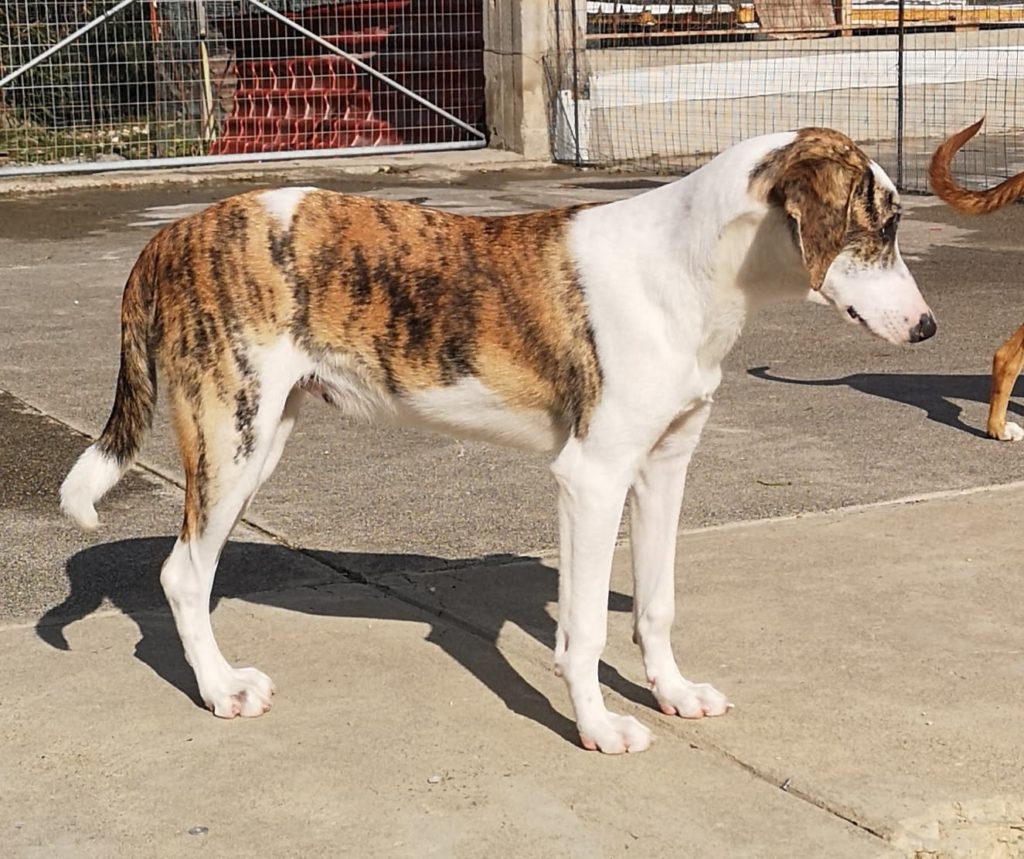 Date of birth: 20/04/2019
Sex: Male
Colour: White, brown/black marble markings
Size: medium – large
More about Zitan:
This lovely boy, is a very gentle soul. He is amazing with other dogs, and people, and will be one of the first to greet anyone new to visit. Quite often following the visitors around, making sure they are ok.
He is great with new arrivals of dogs to, always kind and gentle with a new arrival, never aggressive or possessive of his food or toys.
He loves to have a mad half hour run around, followed by a nice long siesta in the sunshine.