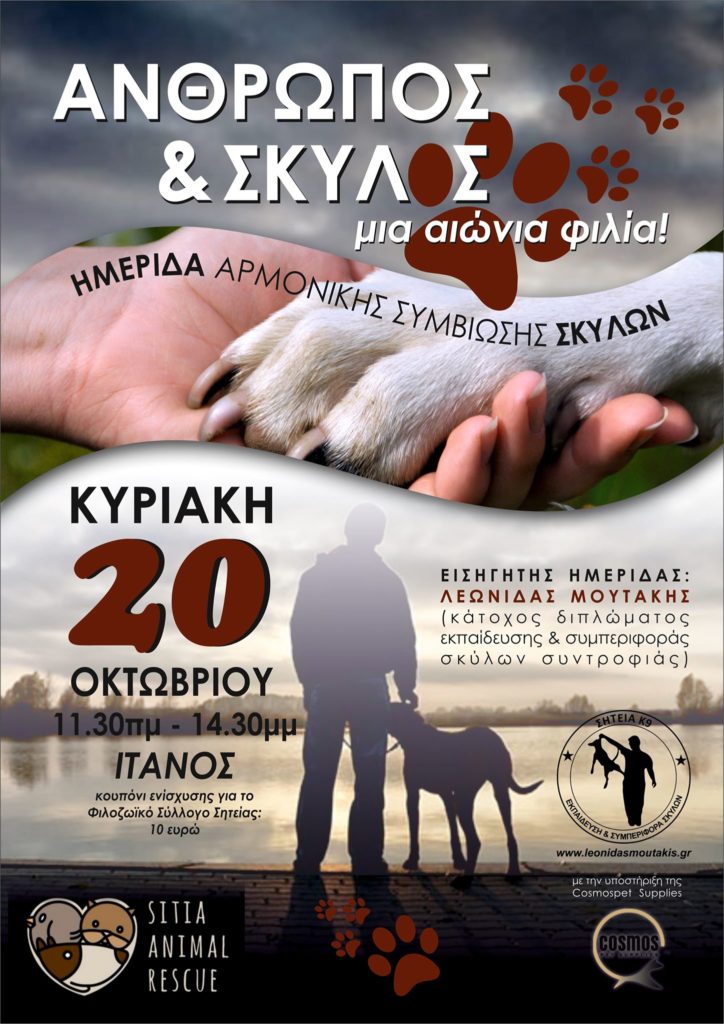 October 20th:  11.30 – 14.30… At the Itano Hotel.
Sitia K9 will be giving a lecture all about dogs. Some very interesting information about things a lot of us do not know, including how dogs first became man's best friend.
Come a long and support us and learn a little about your four legged friend.
10 euros entrance fee….. and all the proceeds are donated to the shelters fundraiser.