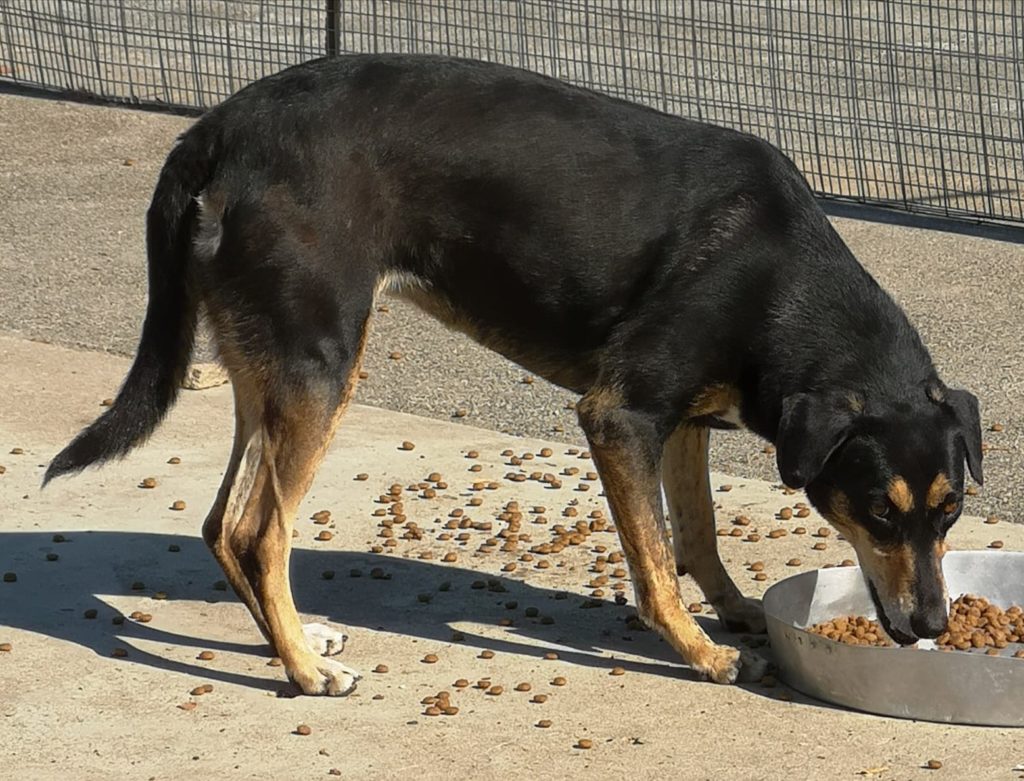 Name: Malamo
Sex: Female 
Date of birth : 06/08/2014
Neutered: yes
Good with cats and other dogs: cats not known, but good with other dogs. 
Tests for Leishmania: yes… negative 
Vaccinations : all up to date
More about Malamo:
This slightly older lady, is a very shy girl.  She is not keen on meeting new people, this being said, if you were to bring her breakfast she will love you forever….
With the people she knows, and trusts, she will come and greet them straight away ask for a back rub.
Though she is shy, she gets on great with the other younger dogs, who kind of look at her as a mama figure.  She is more happy to lie in the sunshine, than run around playing with the others, but this would definitely change if she had a home of her own, where she felt safe and loved.
She has no problem being with other dogs, of any size or age.  And has no problem sharing her food, in fact she is a bit of a bowl hopper herself…. she likes to test out what everyone is eating before selecting which bowl to eat from.