We had a phone call about an abandoned mama dog with her 2 puppies, walking around a local village….
One of our volunteers went out to investigate, and found this little man hiding in a bush….. cuddled up to his mum and sister.
She had a look around, and asked if anyone owned them, they all replied the same, no…. they are just strays, they don't have an owner or home….. they just wander around the village.
So our volunteer took henry, his mother and sister to our vet, where they could have a thorough check up, and treatments if needed.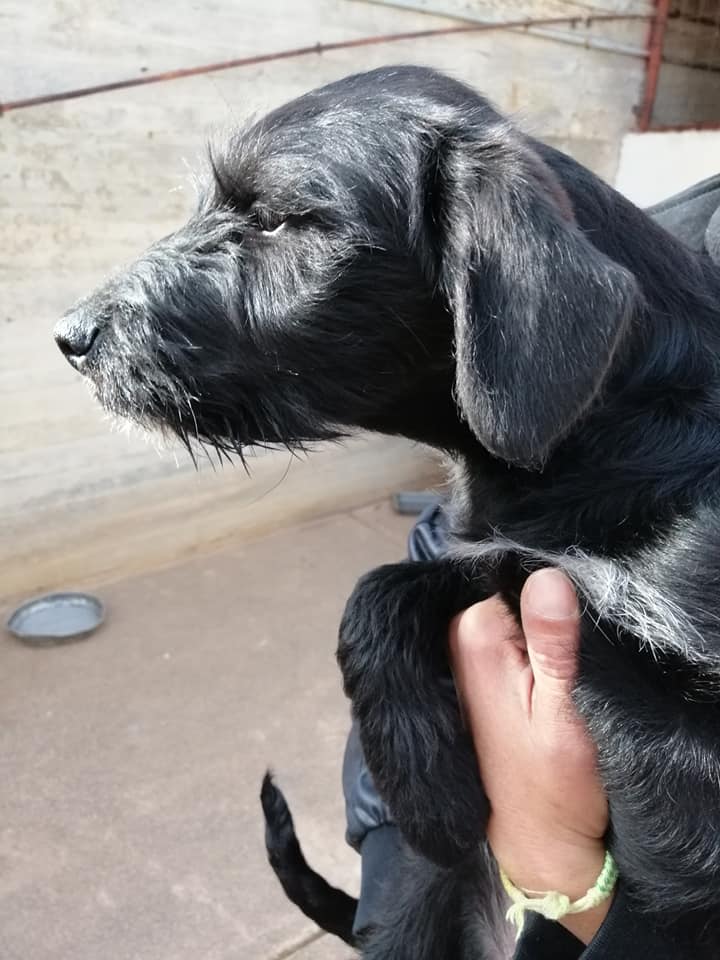 The vet gave him a thorough health check, and found that his mum had no microchip. They were all covered in fleas, and henry and his sister were about 5 months old.
He was not too much under weight, as his mum had been trying her hardest to feed them all. Living off scraps of food that sometimes a kind villager would throw for them, and drinking rain water.
Our volunteer brought them all to the shelter, where they were given a nice warm and dry bed to snuggle up in.
One of our volunteers spent the rest of the day giving them loads of cuddles and love, and made sure they all had a good meal and plenty to drink.
The following morning we set about a very important job… photos! so that we could put him (and his mother and sister, but i will tell their stories another day.) on our site, and try and find him a home as soon as possible…. This is easier said than done sometimes, and this was the case with henry! He did not want to have his photo taken at all… was far more interested in giving kisses and cuddles… amazing how some dogs can just be so trusting and full of love even when they have been abandoned.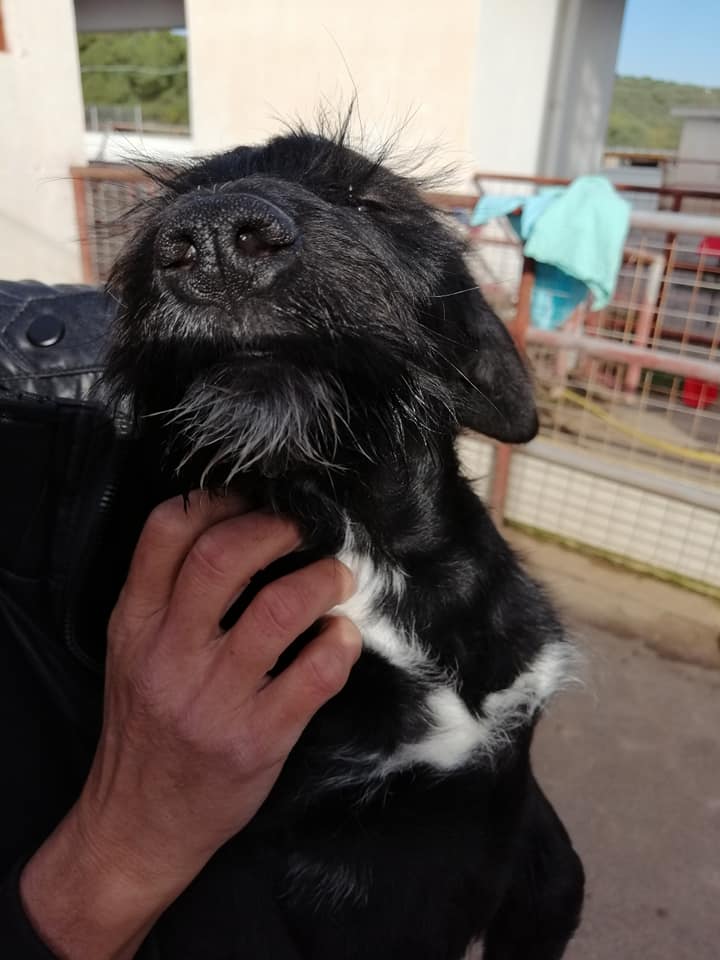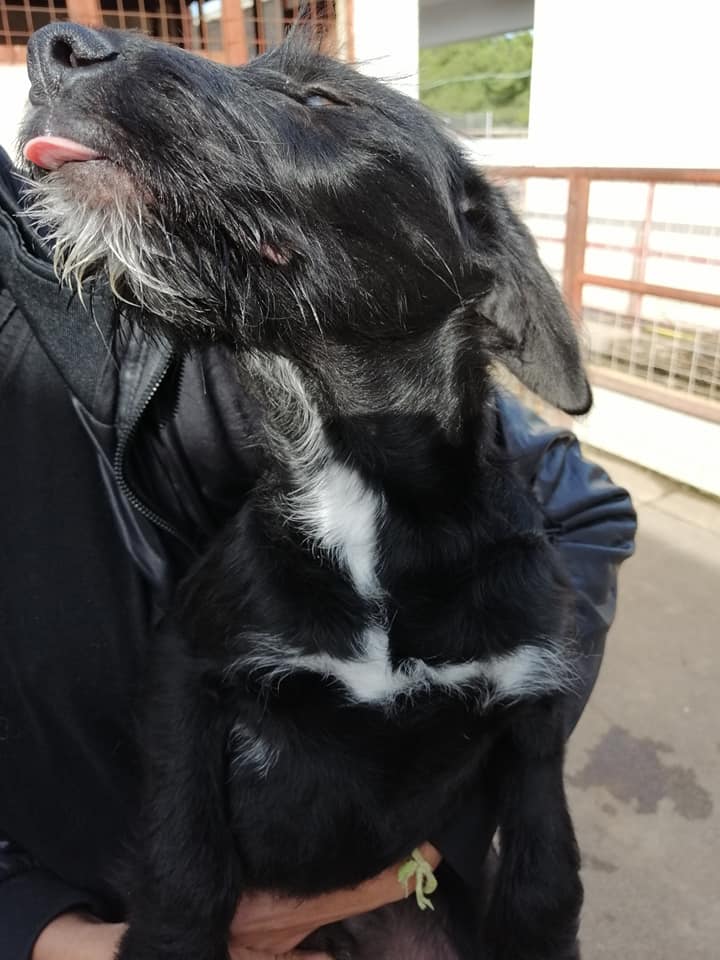 We uploaded his photos, and information.  We are very lucky that we work along side some sister organisations… to give an example: Germany, England and France.
So like we do with many of our puppies and dogs, we sent them his photo and information…. this means he has a far greater chance of finding a home.
Well this time Germany really did it for him…. His little face was seen on their website by a lovely lady called Sylvie Frey.
Without even being able to see him in the flesh, she wanted to adopt him…..
So we went through the official paper work for the adoption, got his passport sorted, and got him ready to fly off to Germany to start his new life!
Here he is a few months later, at his new home….. where i am told he is a brilliant addition to the family.  He loves children, other dogs and cats.  He even just won first place in a good learning dogs competition.  He is very much part of the family and is showered in love and affection every day.