This little angel was found walking alone, along the main highway towards Agios Nicholaos, close to the town called Sfaka.
He was found in a terrible state. As you can see his fur was soo badly matted we could not make out if he was a boy or girl, if he was injured at all, or if he had any skin problems underneath it all.
It took a while to try and get him to come close enough to be caught… eventually he was won over by a cheesepie…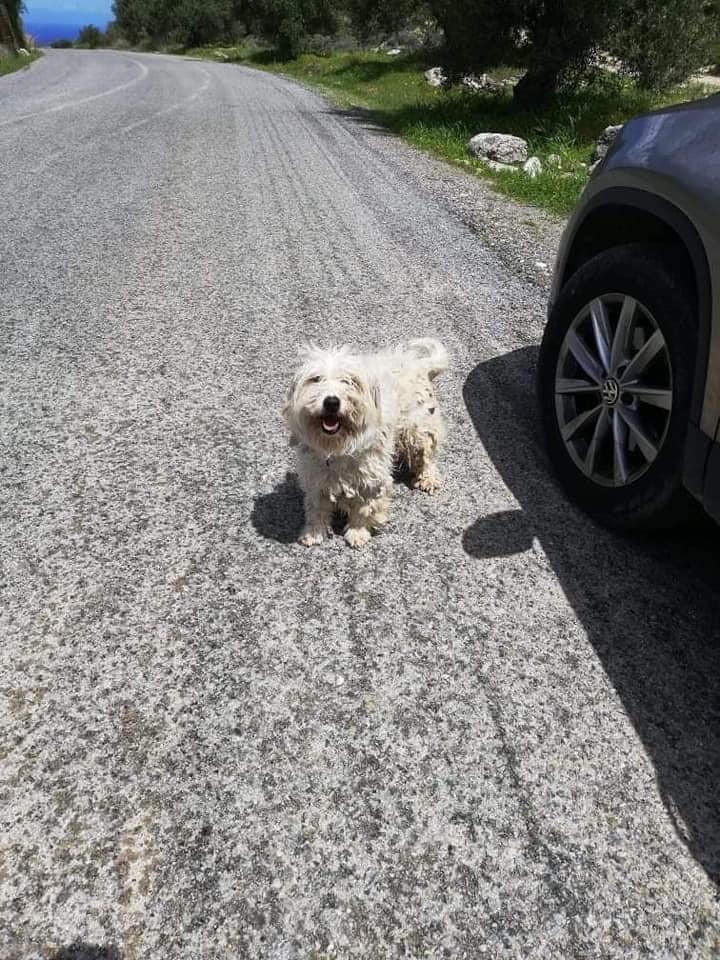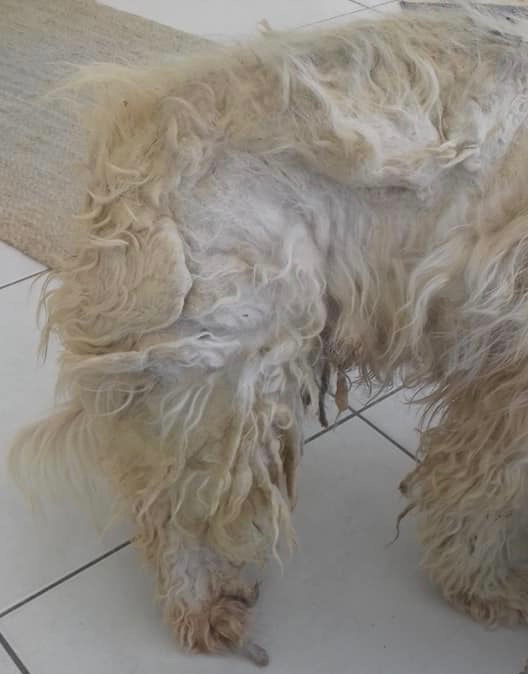 We took him straight to our vet, who after what seemed like hours, was able to remove all the matted fur from his body…. what a weight it was, it weighed more than his actual body weight.
He was given a full health check, which revealed he was a boy, around a year old. He was severely malnourished, had fleas and ticks but no broken bones….
We took him back home to the shelter, where he was given his first meal in who knows how long. And a blanket to keep him warm.
It took pepito a while to trust a human again, he had obviously been alone for a long time….. And would prefer to sit back and watch from a far… But with time and love he slowly started to understand that we were there to help him, and we would never let him be alone again.
We took some photos and put them up on our facebook page, then all we can do is wait, hope and pray that some one would see him and want to take him home.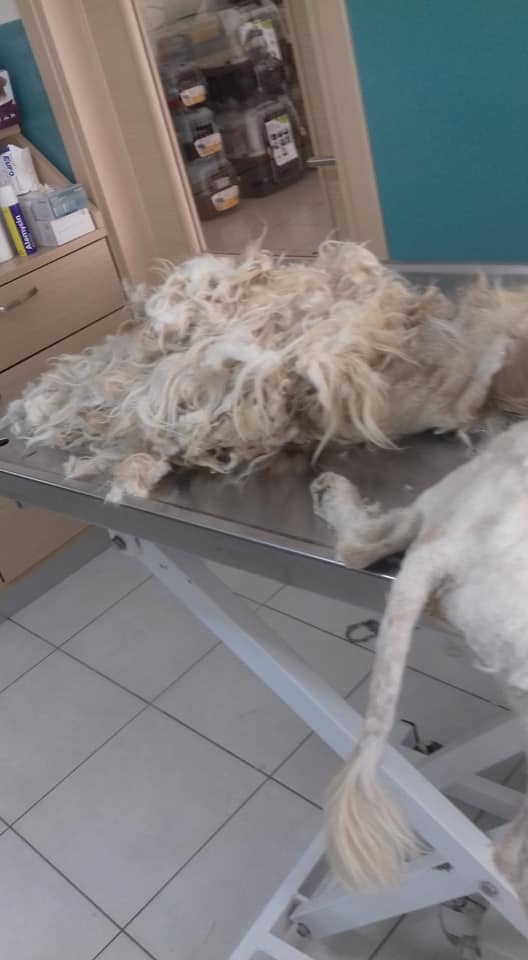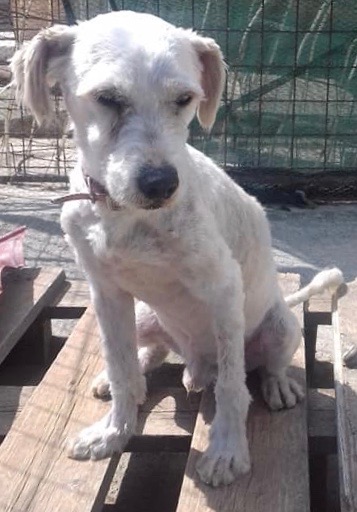 Luckily for little Pepito here he didn't have to wait to long…. he was seen by a lovely lady called Ioanna Papapetrou, who instantly fell in love with him, and wanted to make him a part of her family….
So after we went through the formal adoption paper work, and one final health check, off he went…
And here he is now….. what a difference!
He now lives in a home filled with love, walks, cuddles, playtime and soo much more….