Two of our amazing volunteers, Tony and Lynne Acharya.  Volunteer their time at the shelter, and take some of the dogs out for walks, adventures and most importantly socialisation with their own dogs.
Here we will keep you up to date with who they have taken out and what they have gotten up to….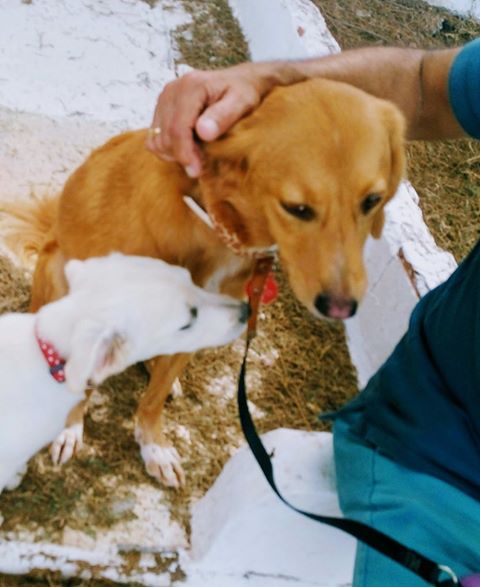 This gorgeous little girl (little white girl on the left) is going to be the perfect addition to one lucky family's home!
We took her and her brother out for the afternoon, with two of our own dogs. Although she had never met any of us before, she was totally comfortable with us, and the kisses and cuddles we gave her were returned in spades. We took her in the car and she cuddled on my lap, then settled beside me as we drove to a safe place for her to explore. Within minutes she was walking around, happily exploring the new surroundings and experiences, and wasn't fazed at all by the collar and lead. She gave kisses to both our dogs and they were perfectly happy with that. She encouraged her less confident brother to explore with her and they rolled around playing and covering each other in the long dried cut grass. A calm, happy and confident little girl that I would have brought home with us to live had it been remotely possible! Be quick if you'd like to adopt her…she deserves to be in the most loving home very quickly.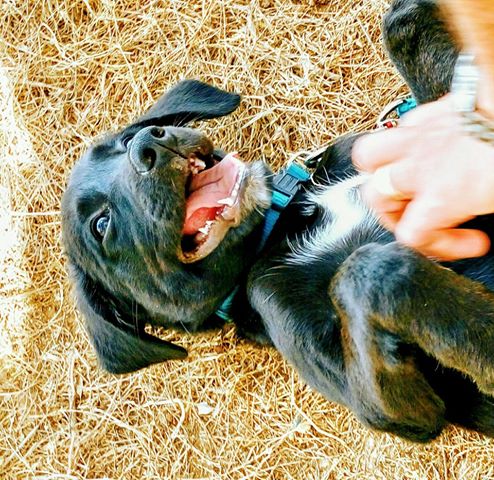 This gorgeous little boy is a total softy. All he wanted was cuddles. He was a little nervous of his first car trip, needing a little reassurance. He loved our two dogs and wanted to make friends with them rather than explore the area we took him too with his sister. A little unnerved by the first time in a collar and lead, he preferred to lie in the grass and play. Once he saw his sister having a drink he happily trotted over to have some too. He is a gorgeous little man who will be a fabulous addition to your family as an only dog but I think he would love being with a calm, confident, older dog to show him the ropes.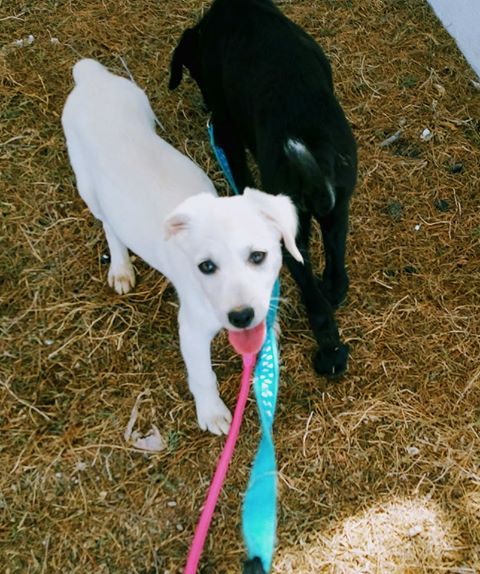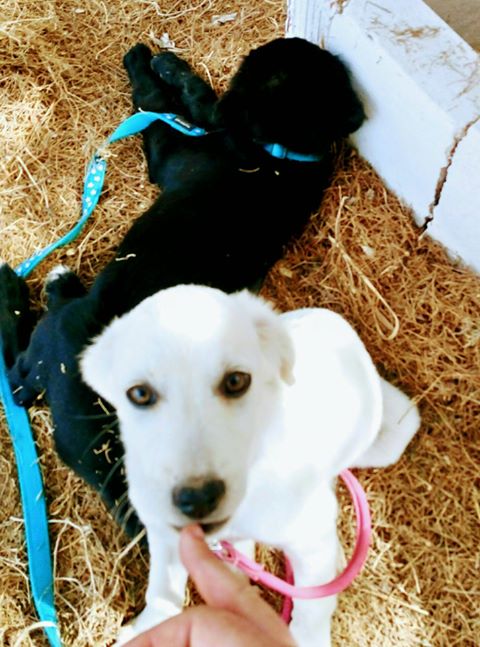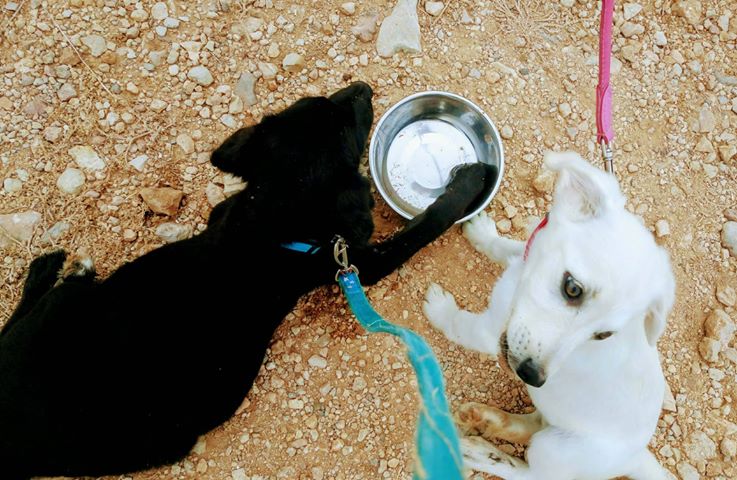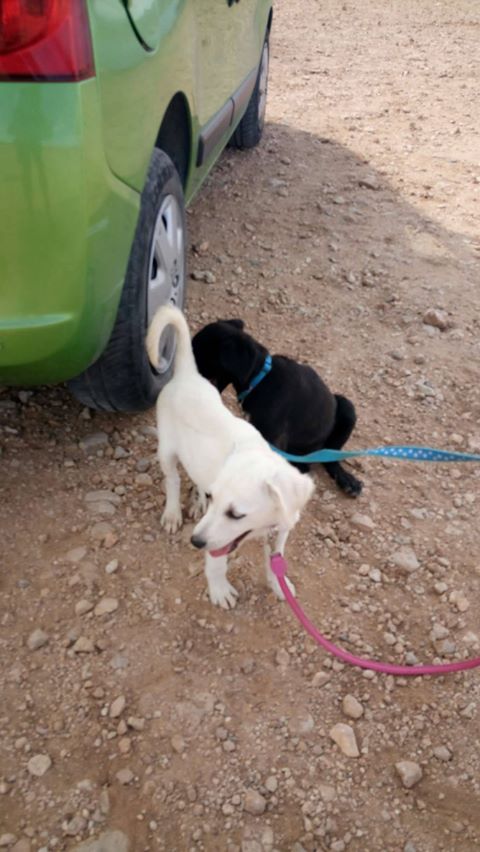 Photos and story by Tony and Lynne Acharya