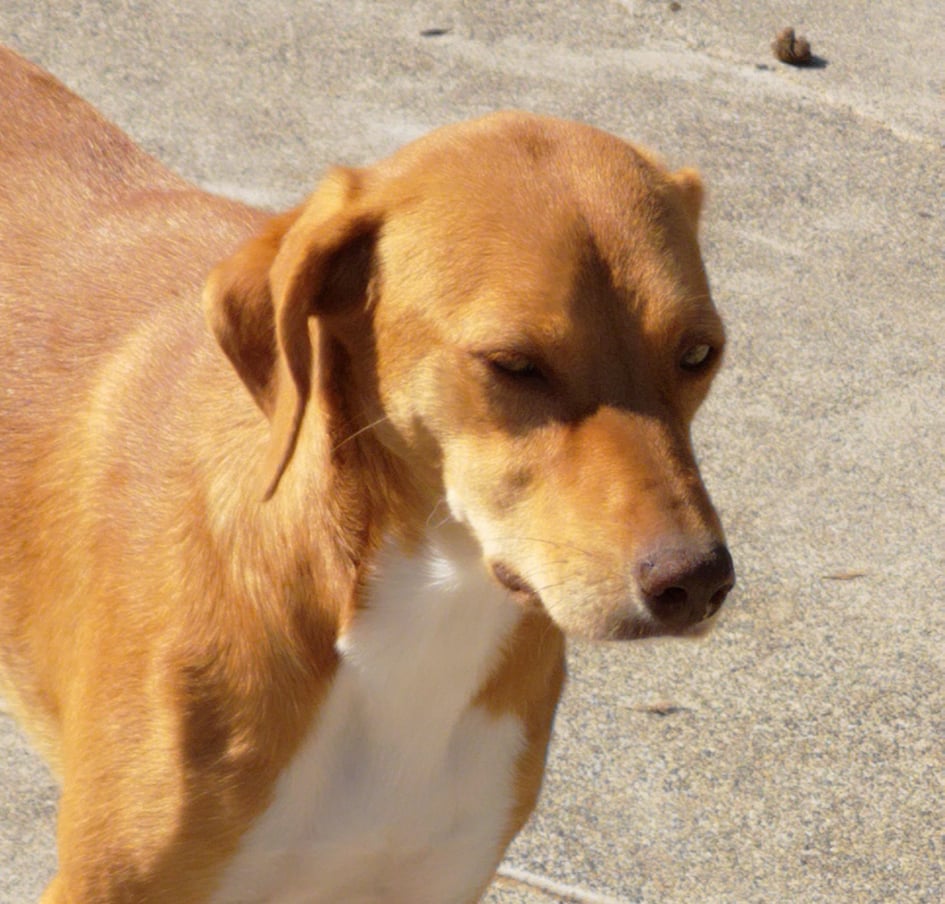 Date of Birth: 30/09/2018
Sex: Male
Colour: Brown and white
Size: medium- large
More about Astor:
Astor is a bit of a shy boy, and takes his time to get to know new people, he will quite happily sit away from any one new, and have a sneeky sniff when he thinks you are not looking.
He is a very timid and quiet boy with the others, never one to start trouble, quite happy to just go with the flow…. He loves to play with the other dogs, but is also happy to just chill in the sunshine.
He gets on great with the other dogs, and shares all his meals with anyone else who wants some, and well as sharing his toys.
Once he gets to know you, he is a very sweet and loving boy, who would love to have someone to greet each morning.